Delivering IT Solutions
to Federal Agencies Since 2000
As a Service Disabled Veteran Owned Small Business (SDVOSB), IMC has been dedicated to solving complex challenges for the U.S Federal Government since our inception. Having headquarters in the Washington Metropolitan area affords us the ability to provide quality service to Federal government agencies. Our employees support government clients by delivering IT solutions and professional services in such areas as information technology lifecycle services; cloud computing; development and integration; and IT modernization.
Our mission is dedicated to providing unparallel and innovative solutions to clients across the globe. We translate advanced technologies into value for our customers through our professional expertise, services and consulting businesses worldwide.
IMC understands the challenges facing government officials. From defining effective requirements to measuring accountability and performance, IMC's professionals are trusted advisors to the public and private sector.
Our clients look to IMC as a leader in providing advisory services. IMC delivers advisory services that support the customer's move toward a more citizen-centric, performance-based delivery model. As clients strive to meet the demands of the nation's citizens, changes are required in developing and supporting department-wide strategies, managing risk and compliance, and harnessing business intelligence and analytical capabilities. Our advisory professionals bring direct hands-on knowledge of federal standards for systems, internal controls, and financial reporting.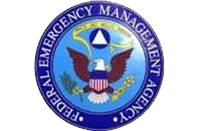 CATS (Consulting and Technical Services)
IMC is approved on the Maryland Consulting and Technical Services (CATS+) master contract in the following functional areas: